By Meteor Blades
The rightwing blogs are agog over the manifesto against Islamism. This was published Wednesday in the French satirical magazine Charlie Hebdo and Jyllands-Posten, the small Danish paper that gained fame or notoriety - depending on your point of view - for commissioning and publishing 12 cartoons of the prophet Muhammad, setting off riots and killings among Muslims from Indonesia to Libya and an acid debate about violence, blasphemy and freedom of expression among (and between) Muslims and non-Muslims both here and abroad.

The manifesto - "Together facing the new totalitarianism" - was signed by 12 writers and political activists, some of high reputation and some obscure, including Salman Rushdie, Taslima Nasrin, Bernard-Henri Lévy and Ibn Warraq, each of whom has connections or disconnections with Islam. I'll return to their "credentials" further along. Here's what the manifesto says:
Together facing the new totalitarianism
After having overcome fascism, Nazism, and Stalinism, the world now faces a new totalitarian global threat: Islamism.

We, writers, journalists, intellectuals, call for resistance to religious totalitarianism and for the promotion of freedom, equal opportunity and secular values for all.

The recent events, which occurred after the publication of drawings of Muhammed in European newspapers, have revealed the necessity of the struggle for these universal values.

This struggle will not be won by arms, but in the ideological field. It is not a clash of civilisations nor an antagonism of West and East that we are witnessing, but a global struggle that confronts democrats and theocrats.

Like all totalitarianisms, Islamism is nurtured by fears and frustrations. The hate preachers bet on these feelings in order to form battalions destined to impose a liberticidal and unegalitarian world. But we clearly and firmly state: nothing, not even despair, justifies the choice of obscurantism, totalitarianism and hatred. Islamism is a reactionary ideology which kills equality, freedom and secularism wherever it is present. Its success can only lead to a world of domination: man's domination of woman, the Islamists' domination of all the others. To counter this, we must assure universal rights to oppressed or discriminated people.

We reject "cultural relativism," which consists in accepting that men and women of Muslim culture should be deprived of the right to equality, freedom and secular values in the name of respect for cultures and traditions. We refuse to renounce our critical spirit out of fear of being accused of "Islamophobia," an unfortunate concept which confuses criticism of Islam as a religion with stigmatisation of its believers.

We plead for the universality of freedom of expression, so that a critical spirit may be exercised on all continents, against all abuses and all dogmas.

We appeal to democrats and free spirits of all countries that our century should be one of Enlightenment, not of obscurantism.

Signatories: Ali Ayaan Hirsi, Bernard-Henri Lévy, Irshad Manji, Mehdi Mozaffari, Maryam Namazie, Taslima Nasrin, Salman Rushdie, Philippe Val, Ibn Warraq Chahla Chafiq, Caroline Fourest, Antoine Sfeir
Haughtyness has no special affinity with any particular ideology - leftists can get pretty obnoxiously self-righteous. But almost nothing putrefies one's gastro-intestinal track more comprehensively than rightwingers' selective appreciation for tolerance and freedom of expression, a massive fresh spew of which has been laid down since the Danish cartoons became fodder in the global agora. As expected, the manifesto has given a vast chunk of rightwing wwwLand another opportunity to equate Radical Islamism with Islam and bloodthirsty extremists with all Muslims, plus one more round of applause for invading Iraq as well as huzzahs for fueling up the F-16s for trips to Iran.
While several sites offer little more than a snip-and-stick version of the manifesto and its signers' biographies (including all the typos), the ferocity of murderous hatred expressed in the comment fields by people who see themselves as Western civilization's avatars makes one consider digging a deep, deep bunker. No, I'm not going to link. Try Google. I recommend hip-waders and a full-face respirator.
For the sane among us, however, totalitarianism is nothing to fool around with. Tens of millions of lives have been lost to ovens and gulags and inquisitions and massacres in the name of unbending ideology. The sane among us tremble every time a civil liberty is gnawed on - as in the Patriot Act - every time some powerful somebody says another human being is outside the protection of the law, every time somebody declares you can't say certain things without dipping into treason. We know totalitarianism can happen here; indeed, many of us would say it's a work in progress, although we disagree about how far along it has proceeded.
The questions are whether the 12 signatories of the manifesto are right: Is Islamism totalitarianist, does it pose a threat comparable to Stalinist communism, the fascists and the Nazis, and, if so, how do we fight it?
Let me be clear. I'm an apostate. Raised first a Catholic, then a Lutheran, I stopped being a Christian before I was old enough to vote. If I can be labeled now, I'm a secular animist, which is a discussion for some other day. While some are more enthralling as literature than others, I hold the sacred texts of all religions in the same regard - made-up stuff with a lot of latitude for underpinning oppression and slaughter. Whether it's the prescriptions of Leviticus, the scoldings of Paul, the injunctions of Muhammad or the dictates of the Veda, et cetera, I've got no problem vigorously supporting the right of anybody to believe what s/he wants to believe without interference from the state or vigilantes or the high priests of other religions. Just don't tie me to those beliefs, don't punish me for publicly disbelieving, and don't pass laws giving those beliefs power over my life. If you try, expect more than token resistance.
Here in Los Angeles, as well as multiple trips to Tunisia, Morocco, Egypt, Indonesia and Malaysia, I've become acquainted with numerous Muslims, discussed and argued politics and religion with them at length. For the past four-and-a-half years, as non-theists, my wife and I have had our tolerance for contrary beliefs tested close up on a daily basis as her two Muslim children - kidnapped to Libya by their father and kept from even speaking to her for 15 years - have come first one, then the other, to live with us and go to college. Delightful and loving as they are, their deep-seated crude anti-Semitism, frequent bouts of uncritical thinking and devotion to a religion whose text they have not fully read have made for some, let us say, trying moments. Being told Arabs never kept slaves because Muhammad banned the practice was one of many early conversations that spurred me to delve into perhaps 45 or so books on Islam and Arab history.
I'm no great thinker. And being neither scholar nor linguistically competent to read source material in original languages, I can make no claim to even rudimentary expertise in this arena. But out of personal associations and my admittedly limited research - including reading the Q'ran in three different English translations - I don't find Islam any more or less worthy than any other religion I'm familiar with. I can name a dozen Muslims of four ethnicities whom I'd trust with my life. All the more reason I'm infuriated by the stereotyping and denigrating (not to mention torturing and killing) of Muslims.
However, in my view, radical Islamism is conceptually totalitarian even if its practice - say, in Iran - falls far short of the monstrous evils of state communism, Naziism and fascism. Its very foundation calls for merging of the state and religious ideology. You can't have a free country ruled by Islamic law any more than you can have one ruled by Christian or Scientology law. Merging the state with militant ideology guarantees totalitarianism. Anyone objecting to the rules, to the prohibition of speech, to the outlawing of private sexual behavior, to the shielding of the rule-makers from public criticism, to the suppression of "heresy" is targeted for punishment. If you object, you're opposing the leader, and no totalitarian leader can accept that because totalitarianism requires all power to be vested in the leader. In radical Islamism, that leader is the Prophet Muhammad. Because he's dead, his latterday deputies get to make up the rules they want obeyed. Dissent equates with apostasy, which can be penalized by death.
In the case of several of the signers of the manifesto, this possibility is not theoretical:
Irshad Manji, the internationally best-selling author of The Trouble with Islam Today: A Muslim's Call for Reform in Her Faith, was born a Shia Muslim in Uganda, but her family moved to Canada when she was 4. A self-identified lesbian and practitioner of the Islamic tradition of critical thinking known as ijtihad, she has served as a legislative aide in the Canadian parliament, editorialist at the Ottawa Citizen, and host of several Canadian television shows. She writes for publications worldwide and appears regularly on various television programs from the BBC and CNN to Real Time with Bill Maher, where she was a guest February 24. She has received so many death threats that her apartment windows are reputed to be fitted with bullet-proof glass.
Maryam Namazie, a writer and campaigner for the rights of women in Muslim nations, host of TV International, and director of the International Relations Committee of the Worker-Communist Party of Iran. Last year, she won the National Secular Society's Secularist of the Year award. Death threats have often followed her speaking engagements.
Mehdi Mozaffari, a professor born in Iran exiled in Denmark, is the author of several articles and books on Islam and Islamism such as: Authority in Islam: From Muhammad to Khomeini; Fatwa: Violence and Discourtesy, Globalization and Civilizations, and Is It Possible to Combat Radical Islamism Without Combating Islam? He's been the subject of numerous death threats.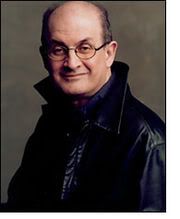 Salman Rushdie, born in Bombay, is the author of nine novels, including Midnight's Children, The Satanic Verses, The Ground Beneath Her Feet, Fury, The East is Blue, and, most recently, Shalimar the Clown. He has received innumerable awards, including the James Tait Black Memorial Prize, Booker Prize, the Whitbread Prize for Best Novel, Germany's Author of the Year Award, the European Union's Aristeion Prize, the Budapest Grand Prize for Literature, the Premio Mantova, and the Austrian State Prize for European Literature. He is president of PEN American Center. In 1989, the Ayatollah Khomeini published a condemnatory fatwa against Rushdie for blasphemy and apostasy in The Satanic Verses, a book banned in at least 10 countries, and offered a $3 million reward for anyone who assassinated him. Ayatollah Ali Khamenei reaffirmed the fatwa last year.
Taslima Nasrin, a Bangladeshi doctor-turned-feminist-writer, three of whose four novels (My Girlhood, Wild Wind, Shame) have been banned in her home country for blasphemy or allegedly anti-Muslim sentiments. She fled Bangladesh in 1994 after extremists put a price on her head.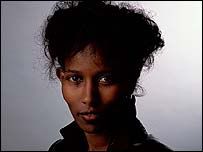 Ali Ayaan Hirsi, born in Mogadishu, is a member of Dutch parliamen from the right-wing People's Party for Freedom and Democracy. While attending a Muslim girls' school in Kenya, she says she sought to become a martyr for Iran in its war with Iraq, and was for a time a sympathizer with the Muslim Brotherhood. After being forced into an arranged marriage, she made her way to The Netherlands, where she obtained asylum, attended university and became an acerbic critic of the life of women under Islam. In her book De zoontjesfabriek (The Son Factory), she critiqued social customs such as genital mutilation and later sought to have the Dutch government ban the practice, which it refused to do. She co-wrote the film Submission, which explores women's oppression under Islam. Since co-author and film-maker Theo Van Gogh was assassinated by Mohammed Bouyeri in 2004, Hirsi lives under police protection.
Some will no doubt argue that these six have an ax to grind with Islam, not Islamism, and have chosen to try to turn personal grievances into a war against Muslims. To an extent this may be true. Moreover, I have sharp disagreements with at least three of them.
Irshad Manji, South Asian ethnically, has been widely criticized by Muslim moderates for being anti-Arab, and some of her public comments seem to validate that concern. Moreover, she backed the Iraq war. Ali Ayaan Hirsi is a member of a party that vigorously supported The Netherlands' collaboration in the invasion of Iraq. Mehdi Mozaffari once argued:
"Despotism in its various forms (tribal, military, religious, and kingship) is the general and invariable trend of the Middle East. Faced with this hopless and dangerous situation, a liberal external intervention seems to be right and just. It is in this perspective that President George W. Bush's initiative to the democratization of the greater Middle East must be situated."
In my opinion, all three are wrong, dead wrong enablers of the Bush Doctrine and the Neo-Imp blueprint that the likes of Francis Fukuyama have now shied away from. And, while they've signed onto the manifesto, it would be pleasant to hear from them some self-criticism about their wrong-headedness regarding Iraq and about whether they equate Islamism with Islam.
Still, speaking out, even when the leaders of the state think you're wrong, even when 99% of the population thinks you're wrong, shouldn't get you threatened, much less exiled or killed. Needless to say, radical Islamists don't agree.
Again, let me be clear. It makes no difference whether the theocrat in charge is ayatollah or pope or the high muckety-muck of the flying spaghetti monster. This is not about a religion nor an ethnicity. Much to the chagrin of the Christian Dominionists among us, the secular society we enjoy today in most of the EU and North America is the product of hundreds of years of forcing the Church to extract its state-sanctioned claws from meddling with political and religious freedom. Clearly, that fight continues to this day, which the 12 signers would have done well to take explicit note of in their manifesto.
Before I forget, here are the bios on the other signers:
Bernard-Henri Lévy, born in Algeria, is a French philosopher, writer and journalist, whose first book, Bangla-Desh, Nationalisme dans la revolution, emerged out of his coverage of the Pakstian-Bangladesh war in 1971. His university professors included Jacques Derrida and Louis Althusser. In the early 1970s, he became a strong critic of traditional socialism and communism as the founder the New Philosophers, who called Marxism an evil that inevitably leads to totalitarianism, as explored in his 1977 book, Barbarism with a Human Face but he did not accept capitalist economics as a good thing either. He was one of the first French intellectuals to call for intervention in Bosnia. His acclaimed book, Who Killed Daniel Pearl?, claimed the Wall Street Journal reporter was killed because he knew too much about interconnections between Al Qaeda and ISI, Pakistan's secret service, a claim U.S. investigators subsequently labeled bogus.
Philippe Val, longtime editor-in-chief of the polemical and satirical leftwing French publication Charlie Hebdo, which republished the Danish cartoons of the prophet Muhammad.
Ibn Warraq is a pseudonym widely used by dissidents throughout Islamic history. He was born in Rajkot, India, but migrated with his parents to Pakistan shortly after the partition. He is a sharp critic of Islam, as can be seen in this statement he wrote after 9/11, and in his books, Why I am Not a Muslim; Leaving Islam: Apostates Speak Out; and The Origins of the Koran, and of political writers like the late Edward Said. He is currently researching the "Origins of Islam and its Holy Book."
Chahla Chafiq, an Iranian exiled in France, is a novelist and an essayist, the author of Le Nouvel Homme Islamiste, La Prison Politique en Iran, and Chemins et Brouillard.
Caroline Fourest, essayist, editor in chief of Prochoix (a review that defends liberties against dogmatic and integrist ideologies), author of several reference books on secularism and fanaticism: Tirs Croisés: la laïcité à l'épreuve des intégrismes Juif; Chrétien et Musulman (with Fiammetta Venner); Frère Tariq: discours, stratégie et méthode de Tariq Ramadan, et la Tentation obscurantiste. She received the National Secularist Prize in 2005.
Antoine Sfeir, a Christian born in Beirut, who chose French nationality because he wanted to live in a secular country. He is the founder of the journal Les cahiers de l'Orient, president of Centre d'études et de réflexions sur le Proche-Orient, and has published several reference books on Islam, inlcuding such as Les réseaux d'Allah and Liberté, égalité, Islam: la République face au communautarisme.
I'm in a quandary. I'm an absolutist when it comes to freedom of expression, freedom of religion, and the freedom to say no. Precious rights I'd defend at the risk of everything, including my life. But I'm also an American, an appalled American, whose tax dollars continue to pay for a war whose concocters have caused the deaths of perhaps 200,000 civilians and thousands of soldiers; who order the kidnapping, torture and sometimes murder of suspects; who build and populate secret prisons; who seek to impale my constitutional rights on the spike of "9/11", who say I am either with them as a patriot or against them as a traitor if I refuse to accept their greedy and reckless preemptive policies; who even as I write this make deals with one nuclear-armed state, turn a blind eye to another and propose attacks on a third (which has only said it has a right to have nuclear weapons); who have founded their foreign policy on hegemony and a crusader mentality, a bloody clash in which Islam is not separated from Islamism, nor Muslims from suicidal fanatics; who are happy to support dictators as long as they say OK, boss; who proclaim to the world, we're going to tell you what to do and if you don't obey, we're going whack you.
Under such circumstances, one wants to be extraordinarily careful not to sign up for anything that encourages the equation of freedom of choice with more bombing, more invasions and more ethno-centric, America-centric, rapacious bellicosity.
Yet nobody should be a pollyanna about the aims of radical Islamism. It is totalitarianist at its core. Its aim is to ensure that all bow to the interpretations of extremist practitioners, with only the narrowest dissent allowed. Even the Nazis and the Stalinists allowed the occasional "on the other hand," so merely because not every Islamist agrees with the Taliban about kite-flying or women doctors doesn't alter the ultimate nature of this ideology.
Some will argue that the manifesto signers are wrong about "cultural relativism," that it is none of our business to challenge the oppression of women, of heretics, of gays, of democrats beyond our borders so long as we do not participate in this oppression, that we should stick exclusively to opposing efforts to wreck secularism here in the USA.
Nonsense.
All my life, I've heard people say about various forms of oppression: but that's the way we do things. It's our heritage, our culture, our religion, our custom, our tradition. Sorry, I'm a human being. Intimidation and oppression of other human beings - anywhere - is my business whether they live in Iran, Mississippi or Darfur.
Whether they're female or brown or worship golden calves.
Does the mere naming of one form of totalitarianism require us to be blind to the possibilities that others may be shaping up in our own back yard? Of course not. The signers themselves speak of the struggle as being between theocrats and democrats, and, by implication, that includes the Pat Robertsons as well as the Ali Khameinis, the difference being that Robertson doesn't have the state apparatus in his paws. Much as he might like, he can't hang gays in the public square, though he often makes suggestions that sound like assassination fatwas or calls for military jihad. The signers would have done well to have specifically broadened their manifesto in this regard.
How then, for those who accept that radical Islamism should be contested, do we challenge and defeat it? Certainly not by nuking Tehran.
The first step ought to accept the words of the manifesto itself (although some signers I've criticized seem to be other-minded on the subject): This struggle will not be won by arms, but in the ideological field. Radical Islamism will continue to have broad appeal until and unless we separate the neo-imperialist, neo-colonialist baggage - the resource war aspect - from the struggle. No easy task. The signers could have done their cause great good by making themselves explicit on that score as well.
Thereafter, it's up to those who in challenging oppression and intimidation do not make convenient and hypocritical exceptions as do many of the laws of Europe, say, in defining what amounts to punishable hate speech.
Finally, instead of marginalizing them as unimportant rareties in the face of extremism, we should make common cause with those Muslims whose voices so often are crushed beneath the haters of both sides - one saying Islamism is the only option and hellfire to all unbelievers, the other saying Muslims are Untermenschen, carriers of some virus that must be exterminated.
Let me offer one example many such people - Akbar Ahmed, chair of Islamic Studies at American University in Washington, D.C., whose 2003 book, Islam Under Siege is an antidote to ignorance and stereotyping. Not only does Ahmed write, he acts.
They are Akbar Ahmed, the former high commissioner of Pakistan to Great Britain, and Judea Pearl, the father of slain Wall Street Journal reporter Daniel Pearl. In 2005 the two have traveled through North America to bring their message of peace to the public.

The tragedy of Judea's son Daniel, who was beheaded in Pakistan in 2002, brought the men together. Each recognized a sense of empathy in the other through their writings and public statements. "In Pearl I saw great compassion," said Ahmed. "Here is a man whose son has been killed in the most brutal of ways, and through this tragedy he saw a need for the bridges of dialogue." Under the auspices of the Daniel Pearl Foundation, of which Judea is president, they started "The Daniel Pearl Dialogue for Muslim-Jewish Understanding, featuring Akbar Ahmed and Judea Pearl."

Perhaps one of the reasons Pearl and Ahmed work so well together is that, like their religions, they share similar histories. Both are academics and have spent their careers in institutions that prize diversity. And both have childhood memories of dwelling peacefully with people of other faiths, which were disrupted by political events.
On all sides are people who are introspective, self-critical and believers in human rights. These are the allies in the fight against theocrats, whether these be Islamists, Dominionists or other varieties of totalitarians.